The first multi-watersports gathering in the south Pacific ! One week of watersports including Kitesurf, Sailing, Windsurf, Wingfoil, Polynesian rowing V1/V6, swiming and SUP. Wallis and Futuna, an unknown watersports paradise in Polynesia, is waiting you.
Planning 2022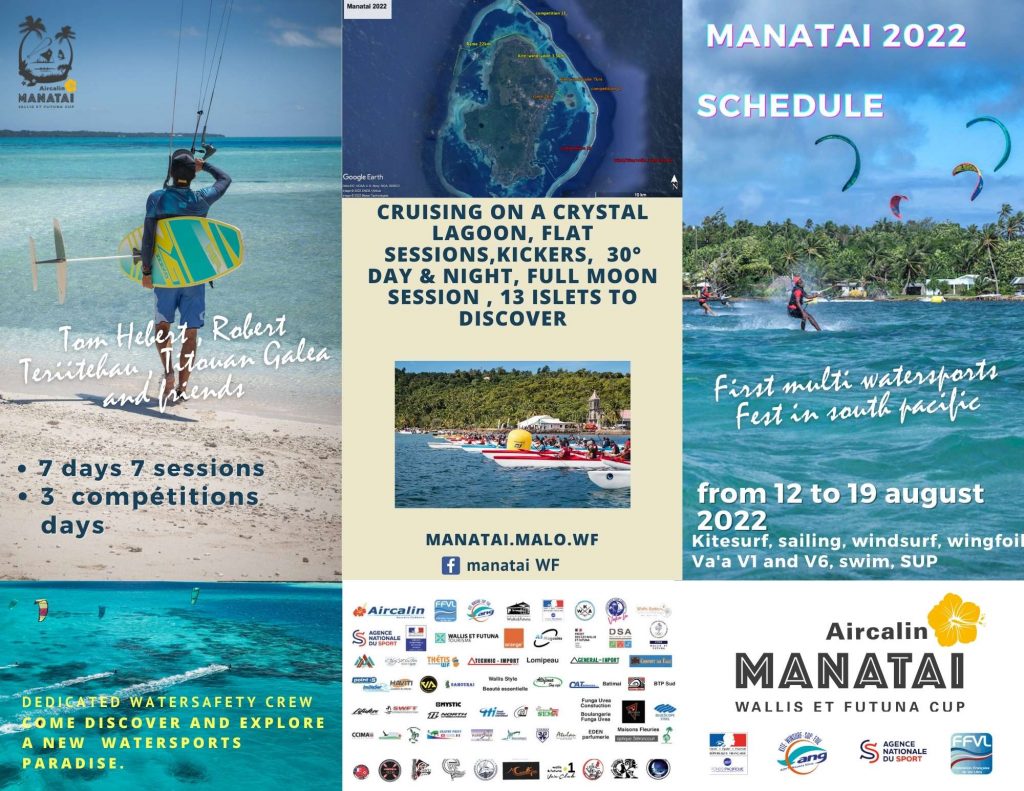 Our sites :
The Manatai Cup aims at highlighting the whole territory. To do so, the competitions are spread over 3 spots, representing the 3 districts of Wallis, and their islets.
Banana Bay :
Located in the center of the Hihifo district. It unites three points: religion , local custom and sports! It is also the home of the Havili Siliva va'a club.
Vakala :
Vakala is the most important water sports resort on the territory and it is located on the seafront of Liku in the district of Hahake.
Vakala offers a wide range of activities for children and adults, including windsurfing, catamaran sailing, as well as a cab boat service.
In 2013, it hosted the water sports of the Pacific Mini-Games.
Vakala opens its doors for us on the the 2nd day of the competition
Bay of Gahi :
A key place for all Wallisian rowers. It is in the village of Gahi, in the district of Mua, that va'a competitions between all the clubs off the territory are held several times a year making it THE bay of Wallisian rowers. It is on the waters of the beautiful bay of Gahi that our first winners were medaled.